We get this question a lot:
"How dare do we charge any money for the programs that we put together?"
Here are the 8 reasons we charge for some of our programs: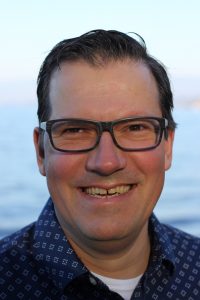 1. To research and release new information for you.
If you have already visited our website https://ExercisesForInjuries.com/, you will see our blog that we've been writing it since 2008. On that blog, there are over 1300 blog posts and all of them are completely free. While you're at https://ExercisesForInjuries.com/, if you click on the little YouTube icon, you will go to our YouTube channel and there are over a thousand free YouTube videos. Once again they're free so charging a small price for some of our products allows us to create more free information, build content on the blog, and do more YouTube videos.
2. Our team of Physiotherapists can delve further into your questions and concerns.
Not many people are going to want to watch a 30-minute video of us going through the in's and out's of how to overcome tight hip flexors, locked up hips, locked up ankles, or back pain. But if you are suffering from those things and you are looking for a solution, interested, and motivated to listen to something that can help you overcome pain or unlock your locked up areas on your body; that's what a paid program allows us to do.
3. We have a robust team of Physiotherapists, Kinesiologists with extensive education.
For example, Rick Kaselj has been working with people suffering from pain and injuries since 1994. He has worked on all kinds of settings in order to gather experience and knowledge to help people overcome injury and pain. We, at Exercises For Injuries also have just celebrated our 20th years in the industry.
Also looking at his Degrees and credentials, he has completed a Bachelor's Degree in Kinesiology and a Masters Degree in Exercise Science. He has presented hundreds of times all over the world in front of 5000 fitness professionals.  Often these fitness professionals buy the products he has created so they can use them for their clients. They like how our programs work because they are comprehensive, easy to implement and follow.
4. It is an affordable solution.
Chances are if you have injury and pain and have been to different types of professionals to help you, it was incredibly expensive. If you have seen our programs, you will notice that we utilize a wide variety of modalities.
For example, you are suffering from pain and injury, you might have to go to a chiropractor to help you with mobility, or see a doctor when it comes to inflammation. You might have to go to the massage therapist to help decrease the tension in your body or see a physical therapist to help you with your flexibility and range in motion.
Perhaps you have been working with a personal trainer in order to design a program for you.  The average price for all of those disciplines ranges from $50 to the upper range of $300 per appointment. Chances are you will have multiple appointments and this can be very cost prohibitive. With our programs, they are comprehensive, affordable and proven to get the desired results you are looking for.
5. There is a cost to the production when it comes to creating the products.
A lot of people might just see us or one of the fitness models, but they might also not realize that there are another 18 other people that are involved specifically for the videos and probably 12 people involved in the blog. There are definitely well over 20 people involved when you look at the video editing, the graphics, web page design to make sure everything's connected, and manual editing. There are numerous people involved in the creation of the product. And all of these people need to be paid in order to create a comprehensive solution.
6. Our programs save you money and time.
Like we mentioned, if you have to visit all those different disciplines, it will cost you a hundred of dollars. And if you want to make an appointment to see someone and likely take 3-5 sessions to help you fully overcome your injury and pain. Or you can have our program and pay a fraction of that price and have a program that you can follow.
Most of our programs are instantaneous so you get them right away. You don't even need to leave where you are. You can be in your home. You don't need to waste any time to get the solution you want and you can start taking immediately.
7. People do not take free advice very seriously.
What I noticed in my 20 years of experience is, charging a nominal fee for a high-quality product, people take it more seriously and more likely to act on it and get the desired results that they want.
8. Ask yourself what is the cost or how much is it worth to you to overcome injury and pain.
If you are suffering from pain and injury, you have to ask yourself – is it worth your time, money, energy, and effort. Being charged for our program for under $10 is really a small price to be pain-free.
If you want to try out one of our programs and you're wondering what program we would suggest, give the Unlock Your Hip Flexors program. It's our most popular program and this literally helped thousands of people all over the world and our most famous client is in Antarctica. This shows you that you can overcome injury and pain anywhere in the world!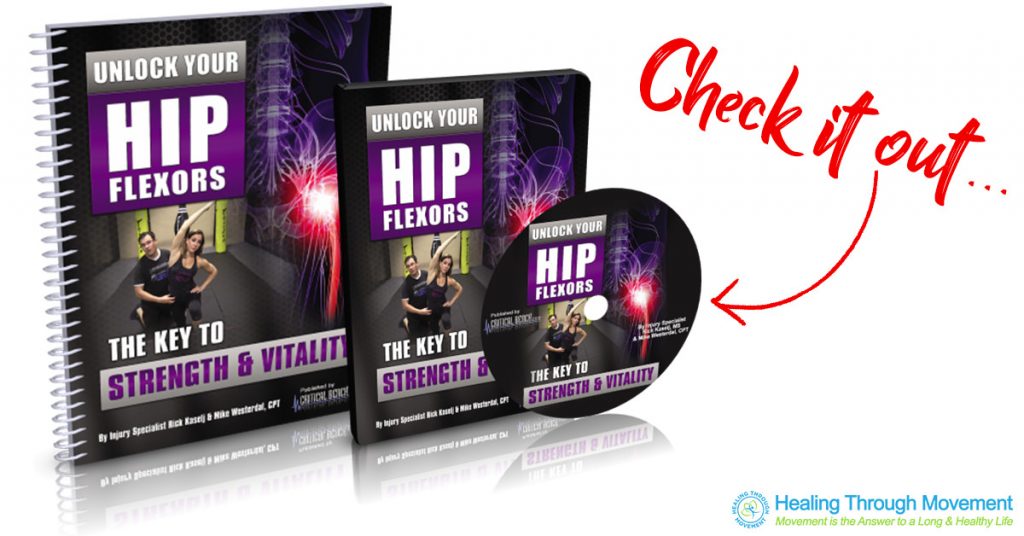 Take Care,
Rick Kaselj
.